7 Tips on How to Choose the Best POS System for Restaurants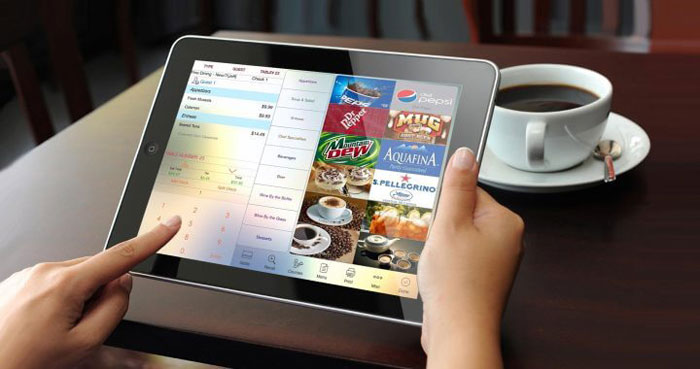 Earlier on, businesses used to have a cash register and a notebook for accounting and processing transactions. However, this trend has changed. Nowadays, most companies have appreciated the need to have a POS system. POS means point of sale and the POS has made most businesses more competitive in the business world.
If you have a restaurant, you should consider having a POS system to manage your sales and to remain competitive. The good news is that this system can provide your restaurant with a detailed real-time report of the sales of your restaurant. It can also help improve customer service in your restaurant.
If you are looking for a point of sale system, you should go for the best POS solution available based on your budget, needed features, and restaurant type. There are many things that you should check when choosing this system. Here are the top features you should look for when selecting POS software for restaurants:
1. It should be customer oriented
It is crucial that you get as many customers as possible. This is the reason why most restaurant owners invest more in marketing strategies. However, marketing your restaurant is not enough. You should ensure that this system is customer oriented. It should be able to meet the needs of your customers. A good system should make it easy for customers to place an order, request customizable dishes and even split bills – this can help reduce the time spent by customers waiting on the queue to be served. It can also help avoid long lines in your restaurant.
2. It should be easy to use
You should train your employees on how to use this system. This is because you might be away and might not manage to be at the restaurant all the time. The interface of this system should be simple and user-friendly. It should not be complicated to learn. If you are keen, you will note that most POS system will allow you to provide specific user roles and permissions for your staff. You should have an easy time when training your staff. Your team should be able to get oriented and learn how to use with ease.
3. It should be flexible
A good POS system should be flexible and versatile. It should allow you to have all the features you need to run your business efficiently. It should have an easy-to-use interface and provide reporting, inventory management, and quick checkout features. It should be able to handle a wide range of transactions including accepting credit cards. It should also accommodate different changes in the event of your restaurant expanding in the future. For instance, you may be a fine-dining restaurant and want to add tableside ordering in the future. You need to make sure your software and hardware allows tablets to take orders tableside.
4. It should be affordable
There are many POS systems that you can get out there. However, they usually cost various prices due to the level of features in the software. Some of them are costly while others are cheap. You should check your budget before buying this system for your restaurant. It should be affordable and be able to offer a good return on investment. Remember that you need to get the value for your money, so you want to compare point of sale systems and choose the one that suits your restaurant.
5. Security
Cybercrimes have been on the rise in the recent past. It is crucial that you ensure that your system is safe all the time. You will note that the POS system in a restaurant can be a point of attack by cybercriminals. You should ensure that it is compliant with the latest PCI security protocols. A security expert can help you secure your system so that you can mitigate such situations.
6. Easy to customize
You might want to customize a particular POS system further so that you can enhance the operations of your restaurant. A good POS system should be able to accommodate these changes in the long run. It should keep your branding and marketing message unique by offering features for personalization. You can readily add different menu and tipping features in your system.
7. It should have a good customer support system
There are moments why this system will have issues. You should be able to reach the customer care support team easily so that they can fix the problem. You should also check whether it has a service warranty from the manufacturer.
It's a good idea to check these features yourself when choosing your software. If you're not sure where to start in your research, visit here to find a list of the top restaurant systems to get you started. Consider all the features above before pulling the trigger, and you will be a happy restaurant owner with peace of mind knowing you made the right decision while selecting the best POS system for your restaurant.