A Guide to Hiring People for Your Digital Business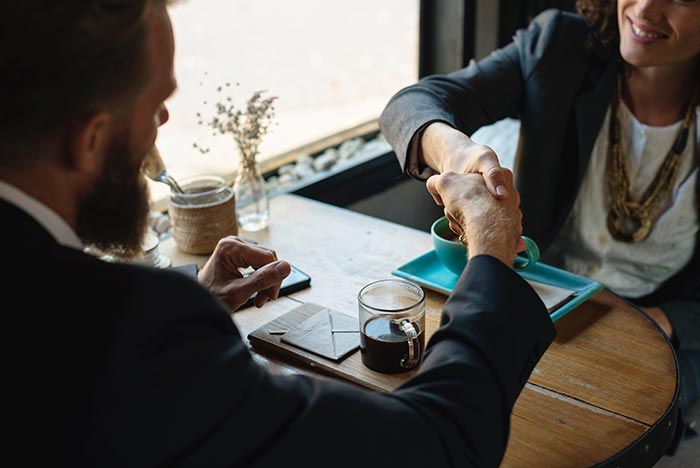 Priorities have changed for the employers of the world, as we've entered a new era when it comes to finding the right people to expand a business. We no longer dwell on CVs, academic degrees mean less compared to hands-on experience and initiative, while local pools of candidates are not the only hiring option any more. Yet, in all of this diversity and moving various boundaries, the modern employer often encounters issues in the quest for the right team-mates.
As a business owner trying to succeed in this competitive, digital environment, you can improve your hiring process in order to boost your overall company success. Let's take a look at a few relevant ways in which you can take your employing practices to the next level!
Search social networks
First of all, we may live in a time when advertisements are not the most favorable way of marketing, but getting the word out on a new position in your company may be best done on social media. When someone is actively looking for a job in your particular niche, chances are that many of your competitors will scoop up the best candidates simply by getting in front of them in the right places, at the right time, while they're online and doing their homework.
This is no time to be shy, on the contrary. Using social media ads to spread the word on your job opening will most likely get more applicants rushing your way. Then there are the "passive" options, which means that you need to do some of your own research, source out qualified people who are currently employed, but they just might be open to a change if you make the right offer. Between reliable recruiting software and your own keen eye, you can rest assured you'll find some of the finest candidates soon.
Look at their digital footprint
We're still not done with social, far from it. Thanks to the fact that the vast majority of your potential employees are active users of social media, some of their profiles may serve you as a valuable source of information. Sometimes, even more so than the traditional resume. We use these digital, social outlets to share our views, beliefs, as well as passions, so you can often decide whether or not someone shares the same values with your company and if they would make a good cultural fit.
For example, LinkedIn profiles are typically brimming with your potential employees' professional interests, but their Facebook and Instagram accounts might give you a better glimpse into their character, wider range of hobbies, and most importantly, what they are passionate about.
Consider outsourcing to experts
The notion of hiring someone is no longer limited to actually hiring someone to come to your offices every day and work in-house. In fact, the decision to hire externally has become a more popular one for various reasons – it can be more affordable for your team, you can work on a project basis, on a time-bound contract, and most importantly, source the finest experts in the field you need.
For instance, if you are looking for a Shopify developer for building a powerful e-commerce solution, then reaching out to a dedicated agency for a limited timeframe may be better than hiring a full-time employee. The same goes for graphic designers, copywriters, and similar teams of people who specialize in a certain skill-set.
Freelancers front and center
Another way to make the most of the changing work dynamics is to utilize freelance platforms such as Upwork that are brimming with talented, passionate individuals who might be an excellent match for your company. Working remotely has also served as a way to improve many a professional relationship, cut costs, and connect people that would otherwise remain out of your reach.
You can find people from all over the globe, with various levels of experience and education, colorful portfolios, and most importantly, reviews from previous employers on those platforms to make sure you're hiring a reliable person. You'd be surprised how many highly experienced and educated people choose a career in freelancing instead of settling for a traditional nine-to-five post. There's no need to limit your hiring options to local candidates only, so widen the net and see if there's a freelancer that could meet your needs.
Let the recruiting happen within
Some of the most enduring professional bonds are built not via ads or freelance networks, but from within your own team of existing employees. When you create a work environment that exudes inspiration and passion for what you do, those who spend time in such an atmosphere will undoubtedly be eager to invite like-minded individuals to join your ranks.
Let your company culture speak for itself, not just via personal references, but officially and publicly. Just like you'd be proud of a positive review from your customers, words of encouragement coming straight from your employees and posted on your website are more than enough to attract the right candidates.
Perhaps the most relevant bit of advice would be to keep your mind and your options open, because that's one of the determining qualities a company needs in order to thrive in this day and age. Continuously refine your hiring strategies, and you'll be bound to find the best match for your team in no time.