Forecasts: How the Modern World of iGaming Will Change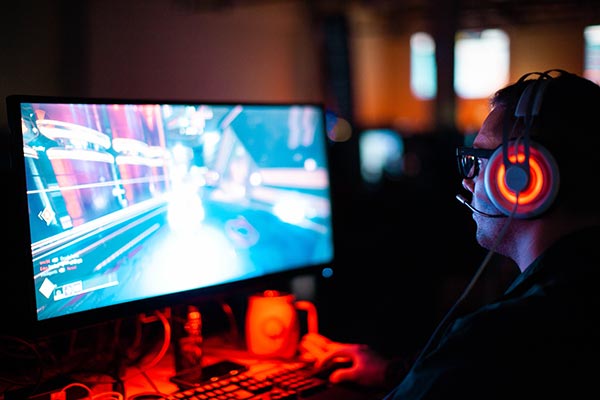 The online gambling real has been up and running since its inception in 1994, which is the same year the internet went live. Microgaming was the first gaming company to provide its services on the platform, and it remains among the top names in the industry to date. Other names that have worked to revolutionize the industry have also cropped up over the years including NetEnt, NextGen Gaming, Blueprint Gaming, and many others. Playtech-casinos.net also falls in this list with over five hundred games in their portfolio and fifty new additions being made each year.
The gambling industry has taken a lot of steps to make it one of the biggest industries globally including the introduction of mobile and live gaming. Online gaming software developers continue to explore other ways to make the experience more entertaining for their clients, and a few of them appear to be molding the future of how this leisure activity is conducted. Some of these new additions taking shape with web casinos and games include:
Virtual reality gaming is one of the biggest inclusions in online gambling considering the skepticism among online gaming software developers when it was first introduced. VR technology uses headgear that the user wears over their eyes to immerse them into an artificial world generated using still images and complex programs. This immersion replaces the real world with generated images of casino games, which are built to appear realistic.
Even though virtual reality gaming kits are yet to be made as easily available as other modes of gaming, they have caused quite the buzz in the gambling community. Some of the few options that can be purchased carry price tags between seven hundred and two thousand dollars.
This mode of gambling packs a lot of similarities with the VR option, but instead of creating a whole new artificial world, it includes software generated elements in the real world. The most awe-inspiring bit of AR is that it allows the gambler to engage in play in a perspective that is unique to them; this is because the features of the games are applied in real life spaces. For instance, one can choose to play table tennis or basketball on their office desk.
Improved graphics and high-definition images
When online gaming first started, graphics as low as eight bits were used to develop games. Huge technological strides have today transformed graphics production to provide textures and animations that look as realistic as possible.
Cutting edge technology has with time also led to the use of higher pixels in display screens to reach as high as four thousand pixels. When this number of pixels was first achieved, the TV and PC devices that supported them came in hefty price ranges, which made them available to selected few. However, with time, these prices have dwindled to make them more accessible. Therefore, most new releases are being made in ultra-high-definition to be easily supported on these devices. With such a high number of pixels, players can enjoy a full display of over sixteen million colors to make the set crisp clear.
Facial recognition is quickly gaining popularity in numerous technological fields such as mobile and banking security. Some gambling companies have incorporated the use of three-dimensional facial scanning technology to allow players to create avatars that look like them in the gaming realm. This option is mainly used for mission games such as those that involve combat. On top of replicating one's likeness in the artificial world, some options have applied a remarkable expression transfer feature that scans more than seventy-eight points of the user's face. That way, the game's software can know how to direct gameplay to suit the player's mood, such as making things simpler when they frown.
Gesture and voice control
Online gambling software providers are constantly looking for ways to make gameplay easier yet more engaging for their clients. Technological change is facilitating this goal with the introduction of voice and gesture-controlled devices.
Voice controlled gaming has been around for some time, but PC and smartphone devices were yet to catch up. Now that most of the recent gadget releases are including voice recognition technology, the experience can now be a reality for online punters. Using voice commands, one can easily launch or close a set, navigate casino portfolios, or simply engage other online players in live chat rooms.
Gesture controlled commands have been around for a much shorter time than voice-controlled ones, but they have quickly captured the attention of software firms. As of the moment, Intel RealSense Technology is the only top company that has made this of gaming commercially available. The provision comes with shooter games that allow the first-person engagement with the player. The set uses a three-dimensional camera to shadow the movements of more than twenty points of gamblers' hands and reflect them on the screen. Therefore, while playing, all one has to do is move their hands to affect features in the game.
Online games often come with high hardware and software demands to run, so this problem is fast being solved using cloud gaming. This alternative eliminates the need for software installations or hardware upgrades with the mammoth server space limits provided while gaming easily on the web.
Final Comments
The ease of gambling experience today was unpredictable two decades ago, and simpler modes of play keep rising. With the ventures touched on above in play by most software companies, the future of online gambling is soon to become a reality.