4 Ways to Improve Your Digital Presence on a Budget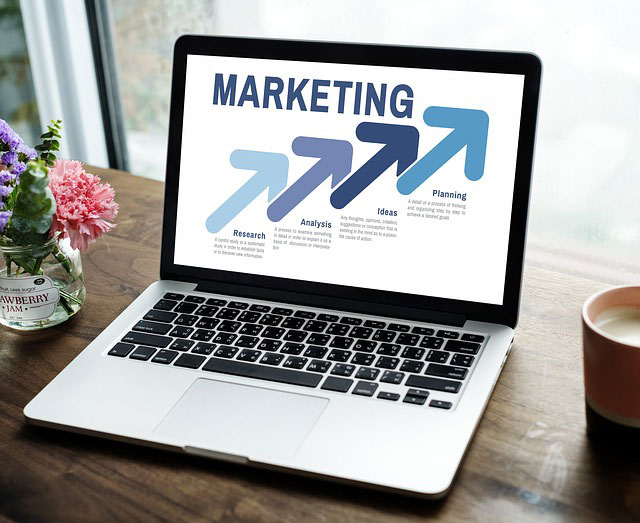 Nowadays, every business simply needs to build visibility online, in order to effectively reach their target audience. One of the best ways to boost visibility online is through effective marketing. However, it's no secret that marketing is expensive. As a matter of fact, the more you invest in developing a marketing campaign, the better the results will be. Still, for businesses that have a limited budget, investing so much in marketing is next to impossible.
It becomes increasingly difficult to devote funds to marketing when you have expenses related to business development and growth. Nevertheless, without marketing, all other efforts are pretty much in vain. Contrary to popular belief, marketing doesn't have to cost a lot to be effective. As a matter of fact, you can develop marketing strategies that will boost your online presence, even on a tight budget. That being said, here are a few ways to improve your digital presence on a budget.
Content is king
If you're looking for a way to drive engagement and build your digital presence, then content marketing is the way to go. Content is the most effective marketing strategy because it delivers something of value to your target audience. Content is meant to inform, educate and entertain consumers. More importantly, you can develop and create your own content, without breaking the bank. For instance, a good way to start is to launch your own blog.
Writing interesting articles can be a good way to reach out to your audience and establish a name for yourself online. You don't have to be a master copywriter either, just make sure your topics are relevant and interesting to engage consumers. What's more, you can repurpose your blog post to suit additional content formats. For instance, turn your articles into videos or podcasts, so that you can share them on social media and other relevant channels.
Social media presence
Social media platforms can be a great asset in building your online presence. What's more, you don't have to overspend to build your presence on social networks. Social media allows you to directly engage with your target audience and establish a relationship with them. As for the engagement, make sure you communicate with your audience regularly, in order to establish good presence and visibility. You can boost your presence organically on social media for free. However, you can also invest a bit into paid ads to give your presence a boost if needed.
Try to help your audience solve problems or provide answers to important questions by posting various guides. Also, publish your content on social media to increase its exposure. Building a social following and a community of followers will help you improve your online presence. Not only that, but you can leverage your brand advocates or social media influencers to help boost your presence through word-of-mouth recommendations and referrals.
Focus on SEO
Search engine optimization (SEO) is essential for building an online presence. SEO helps you rank well on search engines, as well as boost your reputation, authority and trustworthiness online. Furthermore, SEO is cost-effective, which means you can determine a budget that will get you the desired results in terms of visibility, credibility and exposure among other things. Moreover, you can leverage a DIY SEO tool to manage your rankings on your own and avoid having to hire costly agencies to do most of the work for you.
Many entrepreneurs are not even aware of the fact that they can do a lot of things on their own to improve their SEO. For example, you can conduct your own keyword research to determine the right keywords to rank for. You can also engage in guest posting activities on your own and choose relevant sources to publish content on. In addition, you can create your own backlinks to further boost your rankings, as well as your website traffic.
Focus on email marketing
Email is still quite a powerful marketing strategy, even though many experts claim that it's losing its effectiveness. As a matter of fact, email marketing has one of the highest returns on investment among all other marketing strategies. For every $1 you spend on email marketing, you get $3.8 ROI. Not only that, but email marketing tends to be 40% more effective at generating leads than Facebook and Twitter combined.
Email allows you to craft personalized messages and nurture leads throughout their buying journey. It also allows you to promote valuable content and handout incentives, such as eBooks, guides, coupons, discounts, etc. That being said, you can leverage email segmentation to organize leads based on preferences, interests, willingness to convert and so on. That way, you can deliver more personalized and customized messages to leads, in order to encourage them to take the desired action.
As mentioned before, marketing tends to get very expensive, based on what you want to achieve with your campaigns. However, not all marketing efforts require a hefty investment. If you plan well and employ a bit of creativity, you can develop an effective marketing strategy without spending your entire budget on doing so.