Tech Trends That Will Change How You Use Social Media
Social media has over 2.51 billion users, meaning nearly one-third of the world's population uses one or more social media platform. So the odds are good you're interested in how new technology is shaping the social media landscape. Here are six tech trends that will change the way people use social media.
Augmented reality
Augmented reality doesn't create a new world, it makes key changes to the real one. In other words, it takes your sketchy neighborhood bar and makes it into a PokeStop. It's fun to turn the familiar upside down, and social media wants to join the party. Facebook is finding its way into AR after acquiring a video chat disguise app called Masquerade, (MASQRD). So far this means testing out Snapchat-like filters for Facebook video chats, including virtual masks for Halloween and patriotic face paint for the 2016 Rio Olympics. The applications for AR are limitless; the fashion app Zeekit, allow users to virtually try on clothes and send them to friends on social media, while Snapchat invents ever more amusing filters. Augmented reality is just beginning to change social media, but expect more and better incarnations in the future.
Virtual Reality and 360° Video
Virtual reality has reached social media. Oculus released a beta version of Facebook VR which includes features like virtual rooms where friends can pick avatars, chat, and even stream videos. If you're ready to access social media through VR, all you need to do is snap a compatible smart phone like the Galaxy S7 into your Samsung Gear and go wild. If you like a challenge, try the aptly named Oculus VR game Social Trivia, which allows you to play virtual trivia with your Facebook friends. Another cool VR activity is watching YouTube or Facebook 360 videos in all their glory. Check out the number one YouTube 360 video, Here You Are-Dubai,  which allows you to explore the city by turning your head. To make the most of your VR experience, use a reliable network like T-Mobile, as a faulty internet connection will be extra frustrating in three dimensions.
Password Alternatives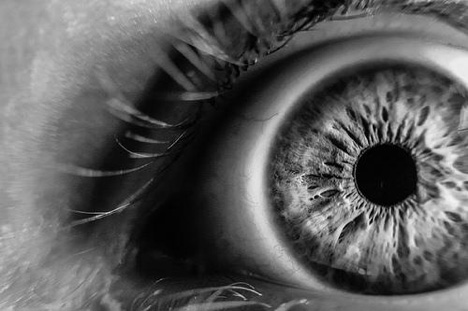 Image via Flickr by minm01
Yes, password fatigue is a real thing! Remembering the numeral and symbol-laden passwords needed for each individual site is frustrating. Welcome to the world of dongles, or devices that connect to your computer, granting access to protected software or password protected sites. In short, you can pop in your USB dongle and forget about that password nonsense. If fingerprint security isn't safe enough for you, try out EyeLock, a technology which scans your iris for access to protected sites.
Live Video
Every major social media platform is developing a live option, and not without reason. Data shows that Facebook Live videos get ten times more comments than regular video. The unedited glory is irresistible, from Instagram Stories to Twitter Live, real-time videos allow viewers to interact and offer instant feedback. One popular use of the live feature is streaming exclusive events, like the Tough Mudder training event on Facebook Live. Cisco made a prediction that by the year 2020, seventy-five percent of mobile traffic will be in video form, and it's looking like live video will be king.
Ephemeral Content
Like butterflies, ephemeral content is not made to last, and that's its beauty. Snapchat is the best known ephemeral content app, allowing users to send images that later disappear. Social media platforms understand that disappearing content feels special, and perhaps more importantly, honest. Instagram has joined the trend with Stories, a feature that allows users to post photos and videos that vanish after 24 hours. Even Facebook is experimenting with ephemeral messages on its popular app, Messenger.
Social media continues to find clever ways to captivate us, just try to walk away from the Instagram Stories vortex, we dare you. Up next, there's talk of everything from facial recognition software for finding Facebook profiles, to apps that can scan a product and alert you if friends have purchased it. Whatever the next technology trend is, you can bet all 2.51 billion social media users will be seeing it in the near future.