The Benefits of Installing Fleet DVR in Your Car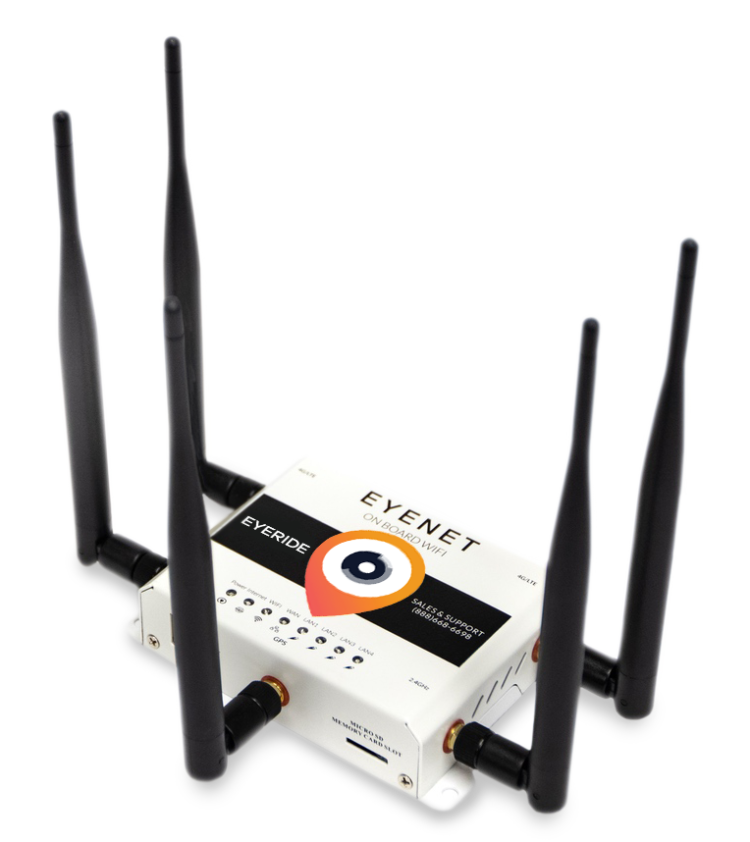 Digital Video Recorders (DVRs) simplify the task of recording and analyzing vehicle camera footage. Surveillance cameras are the best solutions for truck and car owners who want to make tracking their vehicles easier. The high-quality footage they provide ensures reliable evidence and recordings of the events happening in and around your vehicle are easily obtained.
When integrated with GPS tracking and 3G connectivity, you will have remote access to live video footage. This way, obtaining diagnostic data is guaranteed. Compatible with different types of vehicles, EyeRide's fleet DVR systems are invaluable assets for trucking companies and drivers alike.
Why Install EyeRide Fleet DVR
Simply putting your vehicles on the road exposes them to all kinds of risks and uncertainties. From road accidents to theft or reckless driver behavior, many things can happen without a fleet manager's knowledge. Thankfully, in this advanced technological age, vehicle surveillance systems have evolved into effective solutions to the challenges of fleet-tracking when vehicles are several miles away from your base.
DVR systems and security cameras allow fleet companies to improve their vehicle security, minimize driver error, lower operational costs, and provide them with a complete view of everything that happens concerning their vehicle, as routine or unexpected events unfold miles away.
Evidence suggests that video monitoring systems drastically reduce crime rates, and minimize third-party theft. When you install DVR systems in your vehicles, they serve as an extra set of eyes for monitoring driver conduct. On-board cameras can deter drivers from indulging in inappropriate behavior.
EyeRide fleet-monitoring cameras give you a panoramic view of what's happening in and outside your vehicles. Even if your driver steps away, you will know what is going on with your fleet. This high level of security is very beneficial to trucking companies as they no longer need to rely on their instincts. Rather than relying on your driver's words, you can always access the hard evidence on your screen.
3G and Wi-Fi Connectivity
DVR systems with 3G and Wi-Fi connectivity allow you to remotely access and download footage from your vehicle in real-time as it moves. With built-in telematics, you can track your vehicle's status and speed through live data which can be updated on Google Maps. Fleet companies can optimize their routes using GPS alongside surveillance cameras.
Improve safety and avoid accidents
Apart from recording high-quality video footage, DVR systems can also help drivers cope with dangerous blind spots. Drivers can use live camera feeds to make maneuvering around tight corners much safer. EyeRide LLC offers cloud-based fleet management systems that empower fleet companies to view their drivers' journeys.
In-built G-force sensors in your vehicle can alert you about excessive acceleration, braking, and impacts. These can provide you with vital information for coaching drivers about safer driving habits. Some Digital Video Recorders feature solid-state hard drives. Because they don't have moving parts, their greater reliability means safe data storage can be assured.
Benefits of Dash Cams on the Road
Dash cams are increasingly being installed on commercial and private vehicles. They provide a number of benefits such as:
Dash cameras record events happening around your vehicle, and they can capture accident footage in real-time. Fleet companies can use video evidence to protect themselves during accident investigations and legal actions.
With dash cameras, drivers can develop their driving skills. Being able to review the footage of your driving is a good way to improve your confidence behind the wheel.
Even when a car is parked, dash cams can be set to record events when they detect motion around the vehicle. This extra feature improves security as drivers can feel safe parking their vehicles. Fleet DVR systems and vehicle tracking software are here to stay. The earlier you adopt these technologies, the better your fleet management will be.