The Best Mini Desktop PCs for 2019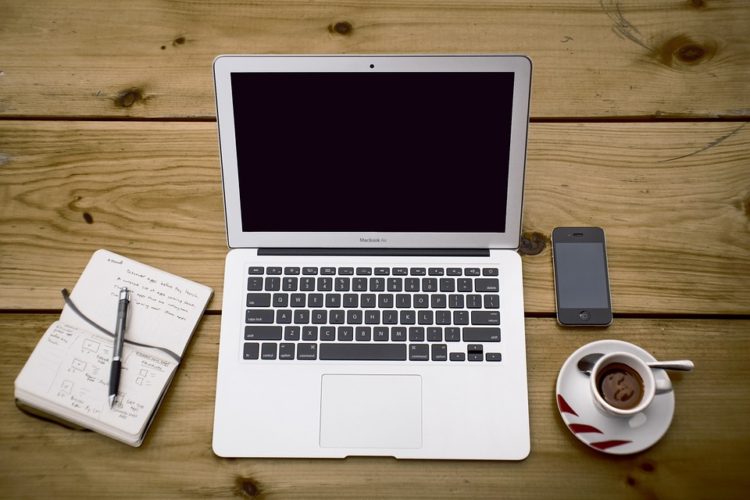 It's no secret that people rely on technology quite heavily these days. Whether you want to entertain yourself or get some serious work done, you'll need technology's aid to do so. Therefore, what type of a device is best suited for all of your everyday needs? That depends on what you want or need to do. In most cases, people need a computer. 
The main reason is that smartphones aren't as nearly as powerful as computers when it comes to meeting more higher-grade needs regarding either work or entertainment purposes. That said, there's also the debate on whether you should opt for a desktop or a laptop computer. 
Essentially, the choice always comes down to personal preferences. However, there's an option that can settle the debate for many people and it comes in the form of a mini desktop PC. Mini PCs, as their name suggests, are small personal computers that can meet almost any hardware requirement while being easy to move around when need be. That being said, here are a few of the best mini desktop PCs for 2019.  
A thing to remember
When it comes to mini PCs, don't expect wonders or you'll get disappointed. The main advantage of these little gadgets is that they are quite suitable for most of your everyday needs while being generally much cheaper and consuming a lot less power than their counterparts. 
In other words, these devices may not pack the punch like gaming rigs do but they come in a wide variety of hardware configurations with an option to upgrade should you decide to do so. What's more, as with any other PC, you'll have to provide a monitor, keyboard and a mouse for them to function. 
Main advantages
The thing about mini PCs is that they can be quite beneficial. A mentioned before, they can be quite cheaper than standard desktop or laptop models and their price range is anywhere between $80 to over a thousand depending on the hardware and capabilities. However, their main advantage is small power consumption. 
There are industry-grade fanless PCs that only use heat sinks to cool down and use SSD storage instead of HDD, which makes them very quiet. On average, a mini PC would consume around as little as 8W, whereas an average desktop consumes more than 100W.
Intel NUC 8 (NUC8i7HVK)
This mini desktop PC is a product of collaboration between two major competitors, Intel and AMD. Yes, these two giants placed their differences aside and created this little monster. Intel's NUC (Next Unit of Computing) combines a unique Intel Core i7-8809G quad-core processor with AMD's GPU, the Radeon RX Vega M GH. 
With a wide variety of ports, including support for six 4K displays, this device comes at a price of around $800. The downside is that you'll have to pay extra for storage and memory that can be upgraded up to 32GB of DDR4. Short verdict – it's ideal for streamers and it's VR ready. 
HP 600 G2 Micro Computer
When it comes to affordability and reliability, HP certainly delivered with their 600 G2 Micro Computer. At a price of around $200 to $300, this little thing is probably the best pick for your buck. Ideally suited for work environments and college student-level of needs. 
It comes with a 6th generation Intel I3 dual-core 6100T CPU with Skylake technology alongside Intel HD 530 Graphics. In addition, it comes with 16GB of RAM, 256GB SSD storage and pre-installed Windows 10. It's nice and quiet with low power consumption that makes this mini PC truly an ideal fit.
Asus Chromebook 3-N017U
For those on a tight budget, the Chromebook mini PC from Asus is the thing to look out for. As you may already know, low budget in the computer world means low-performance devices but that's not necessarily a bad thing. This device is purely designed for browsing the web, watching movies and perhaps doing some low-productivity work. 
Equipped with Google's Chrome OS, it means you only have the Chrome browser at your disposal but it does support Android apps. As for the specs, it comes with Intel Celeron 3865U Processor with 4GB DDR4 RAM. In addition, it has an Integrated Intel 4K UHD Graphics card, as well as 32GB of SSD storage space. 
Azulle Byte3
If you're an enthusiast for streaming video to a TV set in high resolutions, such as 4k, then Azulle Byte 3 is the mini PC for you. This mini PC is equipped with a quad-core Intel Celeron J3455  with 1.5GHz part of the Intel's Apollo Lake microarchitecture for CPUs alongside Intel HD Graphics 500. 
This PC also has 4GB of RAM and Windows 10 Pro preinstalled. The main advantage of this device is that it can stream 4K videos to a TV at 60 frames per second. With 32GB of onboard storage, this device cost only $239 with more powerful versions costing more. 
Mini PCs are storming the market due to their affordability, portability and cost-effectiveness. Since they're easy to move around, these devices combine the best of both desktop and laptop computer worlds.