Amazon Climbs The Band Wagon By Adding Tiktok-Style Feed In Its App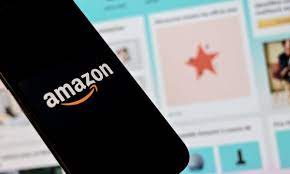 Amazon has been on a roll lately with new features and updates. First, they announced in 2017 that they would be launching a new social media platform called "Spark" to compete with the likes of Instagram. Now, they've announced an update to their shopping app that includes a TikTok-style feed called "Inspire." The new Inspire feed will feature short videos from Amazon influencers and brands, similar to the format of TikTok. The videos will be shoppable, meaning that viewers will be able to buy the products featured in the videos directly from Amazon. The launch of Inspire is part of Amazon's larger efforts to increase social shopping on its platform. With the rise of TikTok and Instagram Shopping, Amazon is looking to get in on the action and provide a similar experience for their users.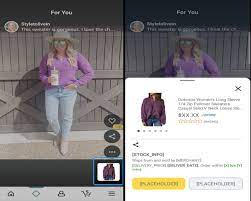 Amazon launches a new social shopping feature called Inspire
The TikTok-style feed will allow users to browse and discover products from Amazon's vast catalog.
The move comes as Amazon looks to accelerate its social shopping efforts. The company has been experimenting with various features and formats, including live-streaming, in an attempt to make shopping more interactive and engaging.
Inspire is the latest addition to Amazon's growing suite of social shopping tools. It joins other features like Live Shopping Sessions, which allows customers to shop along with influencers and celebrities, and Amazon Live Creator, which lets creators livestream their own product demonstrations.
With Inspire, Amazon is looking to create a one-stop shop for all your social shopping needs. The feed will be personalized based on your interests and activity on the site. It will also feature videos and images from brands and influencers that you follow.
Amazon says that the goal of Inspire is to make it easy for customers to discover new products and find inspiration for their next purchase. The company is betting that the new feature will help it tap into the $30 billion global market for social commerce.
Only time will tell if Amazon's latest gambit will pay off, but it's clear that the company is serious about making social shopping a key part of its business.
Inspire is similar to TikTok, with short-form videos of products
Inspire is Amazon's answer to the short-form video craze popularized by TikTok. The feed will feature videos of products from Amazon, as well as user-generated content.
While Inspire is similar to TikTok in terms of format, it does differ in one key respect: all of the videos on Inspire will be shoppable. That means that if you see a product you like in a video, you can immediately click through and purchase it on Amazon.
The launch of Inspire comes as Amazon continues to focus on social shopping. In recent years, the company has launched several features aimed at making shopping more social, such as its "Spark" feed and its "Style Code Live" fashion show.
With Inspire, Amazon is hoping to make shopping even easier and more fun. The company is betting that shoppers will flock to the feed to watch short videos of products and then be tempted to buy them on the spot. Only time will tell if shoppers will bite.
You may like to read: Uber's robotaxi rolling out in Los vegas
Amazon says Inspire will help shoppers discover new products
The feed, which is currently only available to Amazon Prime members in the United States, will feature short videos of Amazon products being used in creative ways.
The goal of Inspire is to make shopping on Amazon more social and engaging. It will also give brands an opportunity to showcase their products in a creative and unique way.
We think this is a great move by Amazon, and we're excited to see how Inspire evolves over time.
Products featured on Inspire can be bought through Amazon
The new Amazon Inspire feed is a TikTok-style shopping experience that makes it easy to discover and buy products featured in short videos. The videos are produced by brands and influencers, and highlight products available for purchase on Amazon.
By featuring videos from a variety of content creators, Amazon Inspire provides a fun and informative way to learn about new products. And because the videos are shoppable, you can easily purchase the featured items with just a few clicks.
Whether you're looking for the latest fashion trends, or want to see what's new in home decor, Amazon Inspire is a great place to start your shopping journey. So check it out today, and start filling your cart with all the must-have items from your favorite influencers.
Read also: An ultimate guide to content marketing
Some early users are not impressed with Inspire
Some early users of Amazon's new Inspire feature are not impressed, saying that the content is unoriginal and not particularly inspiring.
Others have pointed out that the videos on Inspire seem to be heavily edited versions of existing videos from other platforms like TikTok and YouTube, which doesn't make for an authentic or unique experience.
Still, some users are finding value in the platform, saying that it's a convenient way to browse for products and get ideas for what to buy.
It remains to be seen whether Amazon can gain traction with its social shopping platform, but it's certainly facing an uphill battle when it comes to winning over users.
Amazon will continue to add new features to Inspire
Since its launch in September 2020, Amazon's new social media platform Inspire has been adding new features to appeal to users. In recent months, the site has added features such as group shopping lists and a "shopping party" function that allows users to share products they are interested in with friends.
Inspire is still in its early stages, but Amazon is clearly investing in making it a more comprehensive social shopping experience. The addition of new features and functions will make Inspire more attractive to users, who will be able to do more on the site than just browse and buy products.
With Amazon's huge customer base and vast resources, there is potential for Inspire to become a major player in the social shopping space. It remains to be seen how well the platform will compete against existing players like TikTok and Instagram, but Amazon's track record suggests that it is worth keeping an eye on.