Mobile Marketing Trends That Are Shaping 2017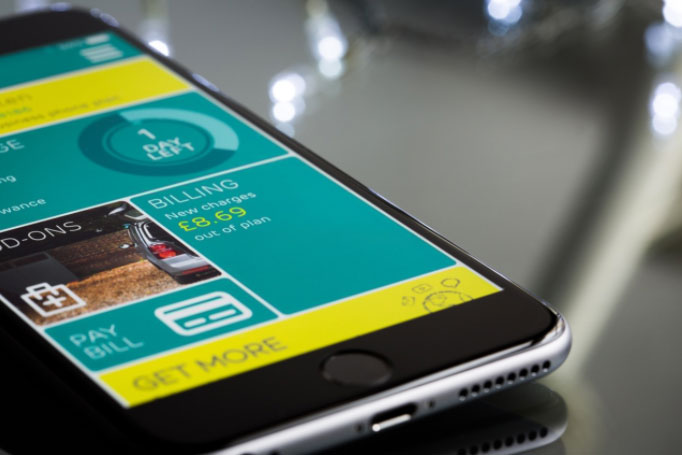 As more and more people use their handheld devices rather than desktop or laptop computers to connect to the Internet, no wonder that mobile marketing has grown so big. The number of mobile search inquiries has increased and surpassed PC ones, which presents a huge shift in the online, business, and the marketing world. And it's still going up, telling us that mobile marketing is still far from hitting a plateau.
In October 2016, mobile web usage has overtaken desktop for the first time, with 51.26% of Internet use. It's being predicted that spending on mobile advertising will exceed $65 billion by 2020. By the end of this year, 75% of all online content consumption will become mobile. Therefore, we present you with some mobile marketing trends that are ready to steal the show in 2017.
An omnichannel marketing strategy
Multichannel marketing has obvious benefits, but the mobile ecosystem will be shaken by the rise of omnichannel. The omni-channel strategy is defined as a multichannel sales approach that provides an integrated shopping experience to customers, with their experience being seamless, whether they're shopping from a mobile or desktop device, by telephone, or in a brick-and-mortar store. The omnichannel gravitates around mobile experience that manages to retain its defining characteristics, regardless of the device or platform. What distinguishes multichannel from omnichannel experience is their depth of integration. Even with a well-designed website, engaging social media campaigns, and great mobile marketing – it's not omnichannel if they don't work together.
Mobile optimization
Mobile platforms are the source of a huge portion of content that's being consumed today. As every consumer wants a flawless user experience, this means that websites, blogs, and pages need to be optimized for mobile and tablet screens. Websites that are poorly designed, with content that's flooded with popups, won't be catching the audience's attention. Offering authentic experience, impeccable navigation, and instantly accessible pages that load within a few seconds is the only way to make your way up in the world of mobile connectivity.
Game-changing messaging apps
Messenger, Snapchat, Viber, and WhatsApp have been enjoying immense popularity with customers and changed the marketing game. Their preferences and expectations have been shifted, so companies are under pressure to use them to communicate with their audience on a regular basis. The bottom line is that messaging apps have become powerful means of establishing relations with customers and powerful customer service tools.
Mobile loyalty programs
The aim of mobile loyalty programs is to encourage customers to work toward a particular goal, which is reflected in a reward. This was shown to be a successful marketing strategy – the customer becomes more committed to getting the reward as he or she collects more points. The rewards can be anything from a visa gift card to coupons and cashback offers. However, for these loyalty problems to be successful, the customers need to be able to track their progress (which is possible thanks to mobile loyalty apps) and to be provided with a reward that's relevant to the company, its brand, and product.
UGC (user-generated content)
Instead of creating your own content, why not have your audience create it for you? During recent years, user-generated content has gained more attraction, as it seems that consumers like to participate in brands' campaigns and see their creations getting recognition by the public. On the other hand, brands get a chance to engage people and acquire authentic content.
Shopping on the go
When it comes to shopping on the fly, companies are trying to step their game up by figuring out ways to blend mobile in-store experience and traditional eCommerce. They are coming close, as reliable Wi-Fi connection has become an essential part of the services provided in the stores. Consumers always crave for real-time information on product selection and stock availability.
A new era has begun, and that is the era of mobile marketing. It offers many possibilities for reaching to your customers and staying important in your industry niche. This new marketing world has its tenants constantly browsing and moving, which poses a daunting challenge, but also a gateway to new opportunities. Implement some of these trends, employ new digital marketing tools and channels of communication, and you'll stand ahead of everyone by providing your customers a more authentic and improved experience.
Emma Miller is a marketer and a writer from Sydney. Her focus are digital marketing, social media, start-ups and latest trends. She's a contributor at Bizzmark blog and a mother of two.