5 Ways to Boost Social Media Presence for Optimal User Engagement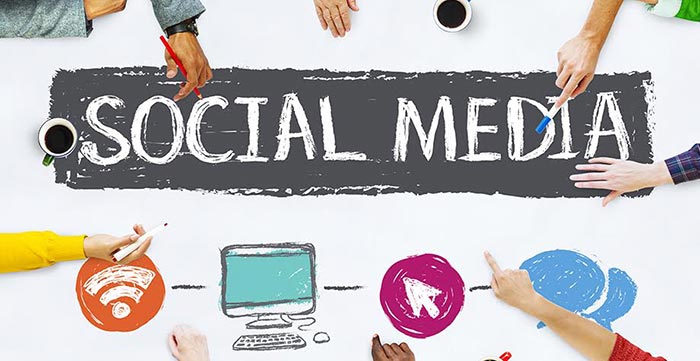 For a business to make the most of its potential today, it has become evidently crucial to have social media presence and that too, an upright one. It is also one of those aspects of the business that needs attention and can prove to be very challenging to take on from the scratch. Therefore, there are a number of approaches that can help an entrepreneur in keeping up with this challenge.
1 – Produce Content that Matters!
Although it might seem very evident, it still continues to be one of the most significant of these factors. One thing to remember here is that you should never have the entire pool of content to reflect your own self solely. It is always good to vary your content, getting to know of your audience's interests and communicating though similar interest that you both share. This not only reflects your brand as knowledgeable in your particular field but would also be one of those go-to links in times when the customer needs information. Moreover, also ensure that you improve upon your profile features at least once a quarter by reviewing it and going in pace with the technological advances of the present time.
2 – Place 'Call to Action' Triggers Strategically!
An appropriate combination of content would result in not only maintaining their interest but activities which encourage interaction between you and your audience and amongst themselves leading to higher memorability over a longer period. Instructing them to 'Like if you agree' or 'Tag a friend who reminds you of this' can always arouse effective reaction in them. Remember that the more interaction likely to happen on your page/medium, the more people are likely to come across your social media platform.
3 – Identify the Target Market & then the Target Medium
Offering valuable and engaging content would not be useful if it is not communicated to the right kind of people at the right point in time. This means that the chosen social medium should be in coordination with the kind of products/services being offered. Know who your typical customers are. You should readily be able to identify the age range, income range, gender, certain interests, etc. Think about the kind of people you expect to meet and the conversation you would ideally want to strike. Once you are clear on these outsets, you are ready for the bigger prospects. After all, it would not pay off to advertise for your cheap fast food restaurant deals on LinkedIn as it would pay off on Facebook. Think about it!
4 – Foster Relationships within Your Industry
Interact with other brands. Be a part of the social media karma once you retweet or post on their page. You will soon see them doing the same. It serves as a simple, yet a powerful way to increase your presence on social media platforms. Participating in Twitter chats and hashtag conversations will not only get you noticed but would also lead to a higher shout out for your brand name once the name is familiar enough. Moreover, regularly sharing insightful and useful content is important and it also makes it certain that you monitor your presence through feedback from the respective followers and fans. Spend time purposely on growing your network every day to expand your visibility and influence in the market.
5 – Incentivize
We all want to make our social media presence a must follow thing. But how? The users always look forward to having incentives from the business pages they contribute to. So, it would always be to your advantage to offer exclusive offers and promotions to your audience as a reward. You could create a Facebook contest and make it one of the requirements for your users to 'Like' you to be eligible for it. Also, you could initiate an offer available only for the Twitter followers that cannot be obtained elsewhere. Make it so that users need to follow you to receive those specific perks.
Author Bio
Ellie Singh is a person who likes to express her Knowledge and experiences through writing on a variety of platforms on different topics. She exclusively likes to offer her help for dissertation writing services UK to the interested students, so that they can succeed in the completion of their dissertation projects without unnecessary delay.