How to Overcome the Fear of Starting a Business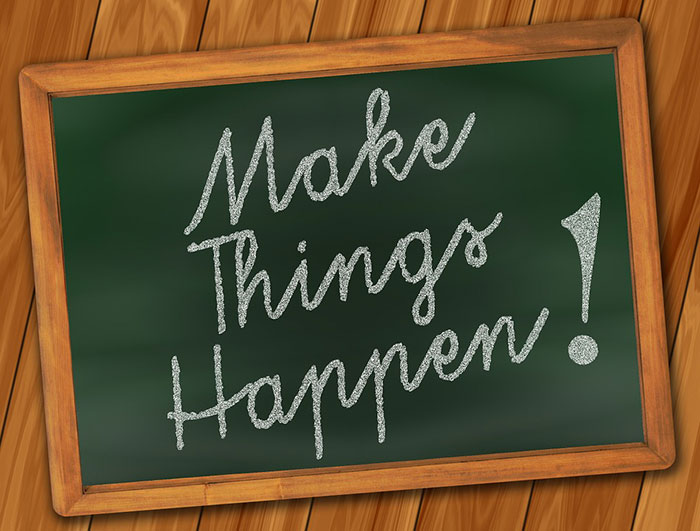 It's a scary world out there, when you consider the number of competitors you'll be up against once you start your own company, and when you look at the list of ways your potential customers might get disgruntled. If anything, you certainly don't lack the excuses for not starting your business, but no matter how intimidating all of it may seem, and based on actual, measurable setbacks, the merits of kick-starting your own idea trump all of the risks that come with the territory.
When William S. Harley and Arthur Davidson dreamed up an engine-powered bicycle in a shed, they hardly knew that their idea would literally traverse the entire world to become the most famous motorcycle ever. Was it scary? Probably. Was it worth it? You be the judge of that. On that note, it's time to face your fears and use them to drive your success, just like so many of our modern business conglomerates have done before you.
Redefine failure
First of all, if failing at your business doesn't involve serious physical injury or life-threatening situations, then failure is not such a terrible option. In fact, for most passionate people, failure is just another stepping stone to success. The risk of failure is essential to starting a business, so no matter how long you put off the launch, or how much time you spend doing research to make fewer mistakes, rest assured that you will still likely fail. And that's a good thing on so many levels.
Try thinking of failure as merely an ingredient of your business recipe. It may not be the most pleasant experience to imagine but push yourself to imagine the worst-case scenario several times over, and then multiply by ten. Chances are, even the worst possible type of failure still allows you to start again after some alterations to your plan.
Test your market
It's reasonable not to rely on your friends and family when it comes to assessing the product or service that you plan to offer – they might not be the most competent audience if the said product or service is not meant for them, and they might give you much more support than you'd realistically get from your target audience. That said, it's always wise to test your idea and its reception in the given market, even for the brands that sell something we all use and love.
You can start by creating a limited collection of your desired product or offering a portion of the service you wish to include. Another way to make sure your idea will be profitable is to try it out as a side job, before you actually quit your day job and commit fully to your own business.
Prep your budget
Another common fear among potential entrepreneurs is managing your finances properly. Will you be able to fund your own business endeavor without compromising your financial independence? Will your current lifestyle suffer initially? What about finding investors or loans? Even in less than ideal circumstances, there are business loans for bad credit you can apply for to boost your budget.
While traditional banks and similar institutions steer clear of any bad credit history, these alternative loan options are a reliable way to make sure your business runs smoothly while you find your feet in your desired industry.
Stay ahead of the learning curve
That age-old cliché that knowledge is power stands true in the realm of business, especially nowadays, when people value true experts more than ever. You will build your reputation on satisfied customers and their reviews, but in order to gain their trust, you need to let them know that you are keeping with the times when it comes to the latest trends and cutting-edge innovations.
No matter if you're a plumber, a content writer, or a teacher, learning the latest methods and staying at the forefront of the game will give you the needed edge to make your own offer more alluring to your audience. You're a versed fitness instructor but have no clue as to how to start a business? Take a course, buy a book, do your best to enrich your skill set in order to have all the tools you need to start your own company!
Set measurable goals
Finally, all of your expertise and talent aside, in order to keep those fears in check, you will need to plan your business journey. However, you will also have to shush your inner critic every now and then, because no plan will be perfect, and you are bound to make mistakes.
When you turn a vague phrase "I will start my own business" into a slew of divided, smaller goals and milestones, you'll finally have a clear view of the steps you need to take in order to succeed. Plus, making those goals measurable lets you make adjustments as your business idea unfolds!