Why You Should Outsource Your Sales and Marketing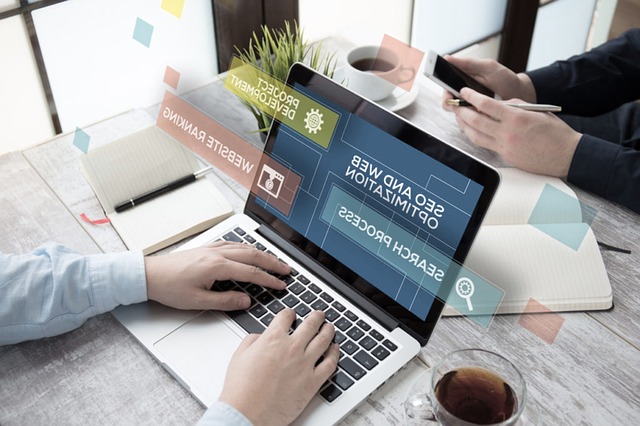 Up until recently, any company that needed marketing and sales capacity dealt with this issue by having an in-house department for it. Namely, it either hired a dedicated group of marketing and sales professionals, or made one worker do multiple jobs positions and added demand generation duties to their list of responsibilities.
This led to inconsistency between internal marketing and sales departments. People in marketing complained that sales weren't appropriately working the leads they sent them, while the sales department would hit back by complaining that the marketing department isn't providing them with leads that convert. Then, a new way emerged.
Nowadays, it's common for companies to outsource different parts of their business: bookkeeping, customer service, accounting or even human resources, thus it's no wonder that sales and marketing have joined the list. As a matter of fact, businesses realized that outsourcing their sales and marketing teams to high-quality professionals can reduce the overhead of hosting for an internal department and increase sales opportunities and web traffic volumes.
It's no surprise then that the global outsourcing market size has reached almost $86 billion.
Here are some of the benefits that come with outsourcing your sales and marketing teams:
Lower cost
Cost savings are the primary reason for outsourcing. The average SDR base salary goes from $48 thousands to $62 thousand, according to leading job sites like Indeed or Glassdoor. But there are other hidden factors that need to be accounted for – hardware, software and other overhead factors typically comprise 25% of the salary. Not to mention the allocation of management cash, time and resources.
But there are even more hidden factors. The usual in-house hire comes with less than a year's worth of experience and an average tenure of fewer than 15 months, ramp time included. Allocating resources for all these hire, train and retrain cycles must come from either a human resource department or a manager's time and effort, which results in less positive productivity for the whole company that now must spend 25% of their time on training.
Although the cost of outsourcing sales and marketing is overall lower than having an in-house team, working with third-party agencies does require you to protect yourself legally. However, this doesn't have to involve hiring expensive lawyers. You can simply use legal binding contract templates to make sure that your relationship with the outsource team is clearly defined and that you won't have to pay more than you agreed on.
Increased ROI
When businesses try to estimate a qualitative ROI, they commonly use criteria such as innovation, strategic value (pipeline building) and consistent opportunity creation. But expecting for a new employee with less than 12 months' worth of experience to bring innovation and strategy to your business is a bit over the edge. Their first year will be focused on learning to do the job correctly.
On the other hand, using a reliable and experienced outsource team can mitigate risks of operational inefficiency, attrition, missing skills and changes in the priorities. It decreases the impact of the costs of recruiting, training and retraining top internal talents from the marketing and sales department.
Saves time
57% of companies state that their reason for outsourcing was to enable them to focus on the core business.
Any founder of a company must deal with an overwhelming number of different things all at once. Networking, managing the overall business, working on a product, dealing with many different small problems that arise daily, and lest we forget, finding time for family and friends.
Outsourcing creates time to focus on these various issues by leaving some of the footwork to the outside expert team, and when such a team operates at the peak of efficiency, it seriously reduced the time required to see actual results.
Finds experts and allows learning from them
Agencies that supply outsourced marketing and sales services have done the job before, and many times over. As such companies have access to personnel with a competitive edge in sales and marketing methodology, and since they have been doing this for a long time with many other businesses, they have created optimized practices based on a trial-and-error approach, all of which you can directly benefit from.
While you can do this organically and by yourself, be conscious that it will require a lot of time and effort on your part, and it can even worsen the whole business operation when that top talent of your marketing or sales department leaves the company for better employment.
There is also a lot to be learned from an outsourced team of experts. Their professional tactics and processes will be there for you to see and borrow. They will also create for you a marketing and sales platform that can later be maintained and passed on to the business, which will serve as a foundation for future marketing and sales success.
By now it is clear that outsourcing can benefit your company. But it's up to you to decide how, when, where and how much you should outsource.