What Are Point of Sale Technologies and What Is Their Future in Retail?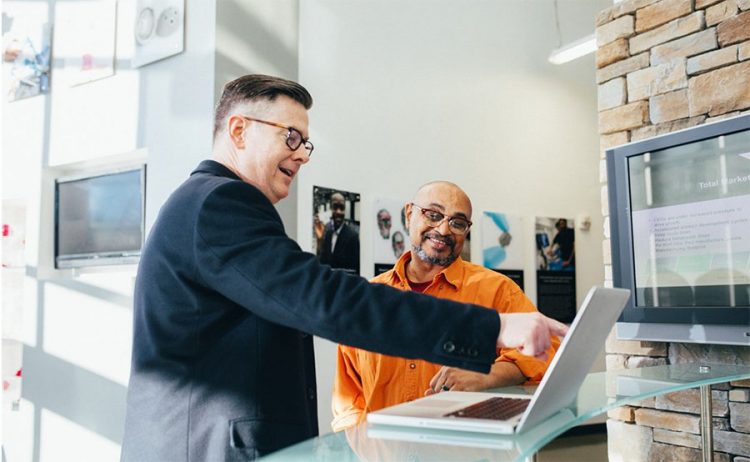 We stand witness to new technological advances emerging almost daily, some of them passing fads, others shaping the future of business in every existing area. The most important strategy that entrepreneurs have to work on is to assess which of them needs to become a part of their structure and operations, all with the aim of bringing success to their business ventures.
Point of sale (POS) technologies are one of those elements that have become a part of many retail businesses and that still shape their future. The basis of a POS system is the transaction process automation which speeds up the ordering and payment procedures. In addition to that, they help to keep track of the inventory, performance and sale per product, low stock, etc. Having in mind its wide scope of usage, let's take a look at how it will shape the future of retail.
Offering personalized customer experience
It's no secret that customers are getting fed up with generic advertising approach they get bombarded by daily. They like their marketing as they like their coffee: a pumpkin spice latte sprinkled with chocolate – that's to say, specially tailored to their wishes. Therefore, it is no wonder they want to feel special when they are purchasing new shoes or ordering a meal in their favorite restaurant. 
The way POS fits into this is through the data it accumulates, that is, the fact that it allows a more efficient data usage. This is how your customers will get pleasantly surprised that your coffee shop offers them their favorite coffee mix even before they ask for it or suggests similar combinations of this wake-up potion for them to try, all based on their preferences. Your customers' shopping habits and suggestion lists can help you with narrowing down or expanding your offer of products or services, as well as adjusting your prices. So, POS technologies will help you optimize your business operations while you will offer your customers a seamlessly customized customer experience. 
Leveraging the security of cloud technology
In a fast-paced digital world that we live in, having immediate access to business data is crucial to making informed decisions on short notice which is often how vital decisions are made. It would be wonderful if we always had time to sit down, list cons and pros, and debate with our partners on what the right call would be but in business, just as in life, sometimes we need to react quickly to seize a good opportunity.
To put it in simple terms, cloud technology enables safe data storage because they aren't stored in a particular device. They get encrypted and uploaded to a cloud and if you combine this with the convenience of being able to access it across several devices, you get a winning combination. That being said, different businesses require different solutions, so a restaurant business, for instance, could benefit significantly from a convenient mobile POS system that allows taking orders almost instantly and decrease the chance of errors. The customers won't have to wait with paying the bill as well since the process is smooth with mPOS. So, the trick is to find whichever tool works for your business and leverage all of its features to make the most out of it. 
Adding artificial intelligence to the mix
Artificial intelligence (AI) is being increasingly implemented in different aspects of retail. For instance, in marketing, by using AI algorithms, marketing campaigns can be more precise with targeting by region, preferences, purchase habits, etc. Virtual trial rooms offer a one-of-a-kind experience to shoppers who can see how the clothes would fit without having to try them on. 
When it comes to combining AI and POS technology, the feature retail business owners should rely on is its power of drawing conclusions based on accumulated data. In practical turn, this means they can notify you that you need to replenish stock and of which item, there is a new product trend, suggest promotions that could be implemented, etc. This duo can integrate brick-and-mortar store payment with website payments, mobile apps, and social media purchases to give your customers the best possible shopping experience and providing you with usable data. AI-based technology will be leveraged even more in the future, having in mind that estimates show retailers will invest up to 7.3 billion in AI. 
Wrapping up
Regardless of your niche, the retail business is very competitive – numerous new businesses are kickstarted daily and perhaps even more of them parish throughout that same day. This doesn't mean that one shouldn't go into entrepreneurial waters – it just means that you have to be ready for tough competition, being persistent, as well as flexible. 
This flexibility is most prominent in the area of incorporating new technologies to remain afloat or gain a competitive advantage. Nowadays, a brick-and-mortar clothes shop or a café cannot be imagined without POS. By responding to customers' demand for a personalized experience and allowing businesses to make informed business decisions, point of sale technologies have found a place in retail and are here to stay.