Is your PC Status at Risk? 5 Ways to Restore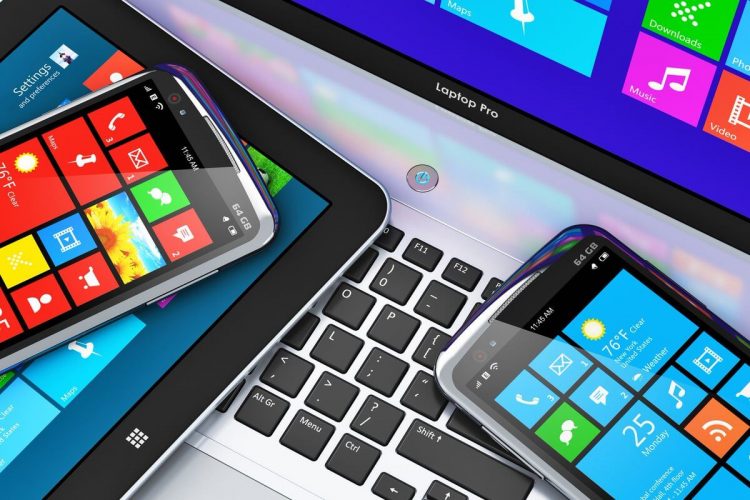 When your PC starts slowing down or programs start crashing, you probably wish you could take the PC back to when it worked well.
With time the damage can be irreversible. You can indeed restore the system for most Windows operating systems. However, getting the PC back to its original working condition is only useful if you do a proper diagnosis.
Some of the things that can make the PC slow down or even crash include:
Faulty or incompatible hardware
Malware
Faulty drivers
Faulty or incompatible software
The underlying cause determines the best action to take. The remedy for faulty hardware like hard drives or RAM is to replace them. Software problems are easy to fix using a variety of options.
Below are 5 ways to restore your computer to its previous performance levels:
Use antivirus
Troubleshoot and repair in safe mode
System restore
System Reset
Install a new
1. Antivirus
The antivirus is the best line of defense against malware attacks. The computer could be infected with malware causing it to slow down, and some apps might fail. Ultimately the system might crash.
Scan the system with a powerful anti-malware program to avoid such a scenario. You can scan in the normal boot or in safe mode and the antivirus is able to detect and remove malware.
A rootkit is a nasty type of malware that goes deep into the system and hides within other essential software undetected. Rootkits are designed to evade normal antimalware services and will often maintain privileged access to the computer undetected.
To remove the rootkit, use a thorough rootkit remover to save the computer and personal information from being controlled by malicious people.
2. Troubleshooting and repair in safe mode
When a computer crashes regularly or fails to start, try booting in safe mode. Booting in safe mode is beneficial because the PC only starts with essential programs. Some malware might be hard to remove in the ordinary boot because they interfere with the working of the antivirus. It is possible to remove such malware in safe mode.
The Windows repair option in safe mode is a tool which can look for system errors and fix them. To use safe mode on Windows 7 and previous versions, press F8 while the PC is starting up, just after the blue Bios screen shows.
In Windows 8, hold down the 'shift' key and click 'restart' on the power menu. For Windows 10, press 'shift' as you click 'restart' on the power options.
In safe mode you can:
Scan for malware and remove
Uninstall recently installed programs and drivers
Run system restore
Update drivers
If the computer crashes in safe mode, it could be a hardware problem. However, some faulty hardware can work well in safe mode because the computer is not using them.
3. System restore
Versions of Windows all the way from Windows XP come with the options to restore the system to an earlier time. Restoring the system means rolling back changes that may have caused the problems.
System restore is often effective when
Recently installed software causes the system to slow down
Driver updates impede performance
System update rolls back changes to the system to a previous time but does not affect programs installed before the restore point. It is not always effective against malware. If the computer crashes completely, this method might not work.
Type 'system restores' into the search bar of your Windows 8 or 10 and it will show you the 'System Configuration' app. Open the 'tools' tab and scroll to the bottom, you will find the system restore option.
For older versions of Windows like Windows Vista and Windows 7, the system restore option is in the system tools section in the control panel. The system tools are found under accessories.
It can be hard to fix some issues if the computer crashes. You can do the system restore in safe mode. Changes made in this manner are irreversible.
4. System Reset
System reset is a good way to speed up the PC or restore it to factory settings. It gives the option of deleting all files or keeping some. Resetting to factory settings also removes all installed programs, unlike system restore which only rolls back changes to a specific time.
Access system reset by typing in 'system reset' to your search bar in Windows 10 and 8. It will show a result that says 'reset this PC.' Click on it then you can select the options to keep some files or restore all.
5. Installing Windows a new
This is a radical step but it might be necessary when all other options fail. Install Windows anew if you are certain it is not a hardware problem. A full installation means formatting disks so that the computer will behave as if it is new.
You can also choose to do a new installation and retain files if the Windows is corrupted. However, this will not eliminate all issues if a virus is lurking among the files.
Conclusion
While restoring a computer can make it fast again, prevention is even better. By taking simple measures like regular scanning with antivirus and keeping the system updated you can keep malware out and fix any bugs before they affect the system.
Another key measure you can take is to avoid clicking on links in unsolicited emails, as this can often download some kind of malware into the system.